Post by Coltsown4show on Apr 15, 2013 17:19:26 GMT -5
Well the 2012-2013 NBA season is upon us, and we are going to take a
look at all 29 NBA teams(because the Bobcats were so shitty, we removed
them from the league) and rank them starting from worst to best. These
rankings won't be totally based one record, though it will have a part
in the rankings it isn't the end all, be all. These are the rankings I
feel are justified.
Bobcats fans feeling shitty about themselves and their old team.


Never the less, lets begin...
29. The Detroit Pistons(6-31)
The days of the Wallace bro's and conference finals are long gone. The
Pistons have been in disarray for awhile now, and this year more so than
others. They posted an awful 6-31 record in the preseason, with a
shitty .162 win percent. Thankfully this team has Greg Monroe who posted
20-10-3 preseason stats, but shot a down right awful .398 field goal
percentage. This team should be a lock for a top 3 pick this year, and
they need it. They have promising young players in the previously
mention Greg Monroe, as well as Brandon Knight and Andre Drummond, but
this team is a long way off from competing. WORST TEAM IN THE
ASSOCIATION!!!
28. The Orlando Magic(15-26)
The Magic... Where to being? Well they have no point guard for one. When
E'Twaun Moore is your starting point guard.... You fucking have some
problems. It will be a long fought tanking battle between the Magic and
Pistons among others for the first overall. Either of them could take
it. While the Pistons have a much shittier record, id take that stupid
as team before this Magic team for the future who's best player is...
Get this, Glenn Davis. One more big mac and this fat ass might collapse
on the floor. Or just spit all over the floor again in the NBA finals.
Something this fat fuck will never see again.
27. The Utah Jazz(20-24)
The Jazz are just a mess. They actually have quite a bit of young
talent, but you need a point guard to win in this league and they don't
have that. Maybe Kanter or Favors will turn into the next Malone, but
something has got to give and its got to give soon. They'll be one of
the worst 5 teams in the league. With time this team could turn into
something, but the way things look now. This team will be one of the
worst for the foreseeable future.
26. The Cleveland Cavilers(16-28)
Who doesn't love what the Cavs have going on? The Irving-Waiters duo
looks to become one of the leagues best guard duo's, and hey have solid
front court depth and youth with Zeller, Thompson and Oden. This team
will be a competitive team in the future, but they need time and
experience. Adding another top lotto to this young team won't hurt
either.
25. The Phoenix Suns(20-20)
While the Suns would be in the playoffs with their current record from
preseason, i don't expect them to compete much in the regular season.
This is a weak team, with no true scoring threat and a team that doesn't
play too much defense. A lotto pick would do them good, because they
need to dump everything and rebuild to have a chance in the future.
24. The Philadelphia 76ers(17-24)
When the 76ers landed Bynum, people were talking about contending in
the East and competing to get to the finals. But that just doesn't look
like it will be the case. Bynum had a good preseason with 19-10, but the
rest of the team lacked in giving him much help. Evan Turner has been a
bust this far in his career, but he still has some time to turn it
around.
23. The Washington Wizards(17-23)
The Wizards have some good things going for them. John Wall is just an
absolute beast with preseason stats of 19 points, 5 rebounds, 8 assists
and 2 steals a game. He is one of the best young points in the game, and
to go along with Bradley Beal who scored 15 points a game, grabbed 4
rebounds and dished 3 assists a game they should be a great duo for the
future. The Wizards picked up Bismack and MKG in free agency from the
recently banned Bobcats who were just so shitty. But these two young
players have potential to be great starters. This will be a great team
in a few years.
22. The Sacramento Kings(18-20)
The Kings have some solid young players in Reke and Cousins. But they
don't have much experience or depth, and in the NBA you need that to
compete. This will be a lotto team, that can add to their talent but
will just need playing time and experience before they really compete.
They will have some cap to play with and potentially land a big free
agent.
21. The Toronto Raptors(20-21)
Landing Rudy Gay has finally gave this team the big time wing player
they have missed since Vince Carter. But after that this team is a bunch
of question marks. Bargs can't rebound, Jonas isn't ready, and DeRozan
just looks like a never ending project. This team will hover around .500
for the season and may or may not make the playoffs.
20. The Houston Rockets(17-25)
The Rockets are a team stuck in the middle of a rebuild. They recently
dealt for James Harden who looks like he will become a star with an
expanded role. They have some good depth and youth, but not much talent
as far as starting players go. It will takes a couple season until this
team really competes in the West.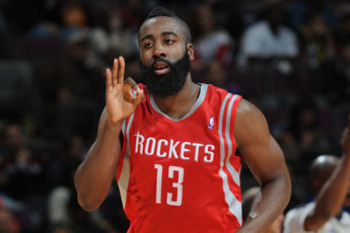 19. The Dallas Mavericks(18-20)
It seems like yesterday Dirk was hitting clutch shots and free throws,
and was one his way to beating the Heat for his first NBA title. This
Mavericks team is old and outside of Dirk, they have no scoring threats.
OJ Mayo could prove his preseason was just a fluke, or continue on this
broken path of talented NBA players not panning out.
18. The Portland Trail Blazers(16-18)
The Blazers are a team that will compete, but not do much. They'll
hover around .500, shock people some nights for beating great teams and
shocking others for losing to the worst by a lot. LMA had a ridiculous
34-10 preseason, and looks like one of the most overrated players in
this league, Lillard is a solid stud from the steal they got in return
for G-Wall to the Nets.
17. The Golden State Warriors(16-17)
The Warriors one of the brightest and most talented young stars with
Stephen Curry who is already the games best long range shooter. He is
scoring 26 a game to go along with 4 boards and 6 assists. David Lee
looks good, and they are getting good minutes from youngins Klay
Thompson, Harrison Barnes and Derrick Williams. They should compete for a
playoff spot, but won't do much after that.
16. The Milwaukee Bucks(21-14)
The Bucks are a team that could go either way. They have a good back
court duo in Monta Ellis and Brandon Jennings who both score over 17 a
game. The problem is that they are exactly the same players. They aren't
good shooters, don't shoot high percentages, and play absolutely shitty
defense. I can see them making the playoffs, but nothing more.
15. The Minnesota Timberwolves(15-22)
The Wolves will be in the playoffs. They are one of the teams where the
preseason standing don't really apply to them. They sat Andrew Bogut out
the entire preseason, and limited the minutes Love, AK47 and Rubio got.
With them getting all their minutes in the regular season, this team
will be much better and will compete in the West. They won't make it to
the WCF's, but they will be in the playoffs and have a great future
ahead of them.
14. The New Orleans Pelicans(27-13)
You heard it right... The Pelicans. Easily the worst name in the
league. They should of gone with the New Orleans Brass which sounds much
better. This team over achieved in the preason, and i don't expect them
to keep it up. Anthony Davis will be in contention for ROTY, and and
Vasquez will solidify himself as one of the games better passers, but
this team will need to rely on Eric Gordon's health who is a great
scorer when healthy. They may or may not make the playoffs in the East,
and will fall down this list most likely.
13. The Memphis Grizzlies(21-19)
The Grizzlies have a great front court. Maybe the best in the league
with Gasol and Zbo. But their lack of back court talent is what will
kill this team. Conley isn't the answer at point guard and they have no
big scoring wing threat. Though if they get in the playoffs which i
think they will, not many teams have the size to compete with their size
so they have a chance to make a run.
12. The New York Knicks(18-23)
The Knicks only made it this far on this list due to their duo of STAT,
and Melo which makes for one of the best scoring duos in the league.
But it has been rumored that the Knicks are trying to ship both out of
NYC. But if they stay, this team has a threat of being one of the East's
best and maybe competing for a ring though highly unlikely.
11. The Denver Nuggets(24-20)
The Nuggets made a block buster trade with the Clippers in getting
Griffen who looked great in preseason with 21 points and 10 rebounds a
game. Ty Lawson had a respective 17-4-7 as well 2 steals a game. They
Nuggets have quite a bit of depth and will for sure be a playoff team.
They probably won't be able to compete too much after that though.
10. The Los Angeles Clippers(22-20)
The Clippers have the best back court duo in the league by a good
margin. Chris Paul is still one of the best, if not best point guards in
the league, and IGGY remains the leagues best perimeter defender. Those
two alone will carry this team to the playoffs, and contention. But
they will be Kenneth Faried who had a solid preseason to step his game
up another level, and give the Clippers a solid post scorer. This is the
first team in the power rankings that i feel safe about saying can
compete for the title.
9. The Chicago Bulls(25-12)
The Bulls have a solid team, and one that will compete in the East.
Former MVP Derrick Rose is one of the game best scorers, and Noah
remains one of the leagues best post defenders. Deng and Boozer give the
Bulls two decent scoring threat, and the Bulls have some decent depth
on their roster as well. But Rose is the driving force, and the person
who can take this team to new heights. They should be in the mix in the
East.
8. The Brooklyn Nets(23-15)
The Nets have had a busy off season in rebuilding this team around
DWill, and they did a decent job with the additions of Joe Johnson and
co. Deron Williams is still a top 5 point guard in this league, and
Lopez provides low post scoring as one of the games best tradition post
up centers. Gerald Wallace brings great defense and Joe Johnson despite
his contract is still a great scoring threat. This team will compete for
the Eastern Conference.
7. The San Antonio Spurs(19-25)
The Spurs may have not been one of the preseason's best teams, but they
didn't play their best players much at all. Duncan, Manu and Parker
combined for under 30 minutes a night. No doubt coach Pop will have this
team play great defense and again be one of the most consistent teams
and models of consistency in the league. They'll compete in the West,
and compete for the West.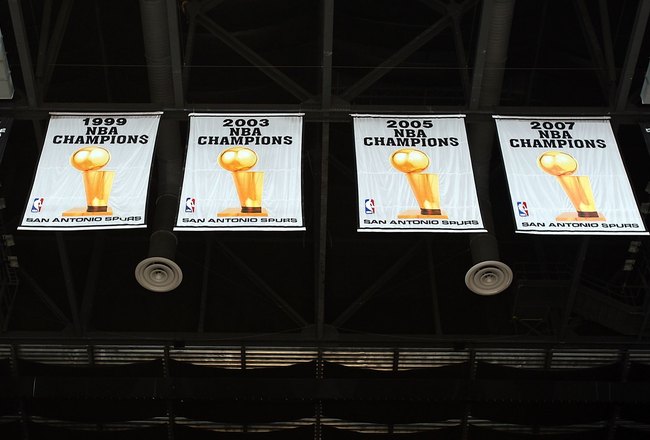 6. The Los Angeles Lakers(23-18)
Even after surprisingly dealing Dwight Howard, the Lakers are still a
top ten team thanks to a nasty man named the black mamba... Even if he
is a rapist who beat the law. Never count out Kobe, or you will be
disappointed. He has a good team around him with future hall of famer
Steve Nash, and underrated center Al Horford. They have a million
guards, so look for them to try and trade a couple of them for some
front court depth, or maybe a starting power forward.
5. The Boston Celtics(21-22)
Like the Spurs, the Celtics didn't play their starters much in
preseason with Garnett playing only 5 minutes a game, and Rondo, Pierce
and Gasol all less than 25. This team may have some age to them, but
their starting five is great. Gasol and Garnett will find easy jumpers
from Rondo, maybe the games best passer, and Paul Pierce will hit his
vintage clutch shots to close out games even if he can't jump more than 2
inches off the ground anymore. This team may look weak during the
regular season and worn out at times, but come playoff time. You won't
find a better motivator then Kevin Garnett.
4. The Indiana Pacers(31-17)
The Pacers had a very good preseason sim, and Danny Granger looks like
he may be back to form scoring 21 points a game, with 6 rebounds, 2
assists and 2 steals a game. Roy Hibbert is doing what he should with
his 11-11 a game and 3 blocks a game. He is one of the best interior
defenders in the league and will contend for DPOTY. David West chipped
in 15-9 in under 30 minutes and Agent Zero had a respective 13-6-5.
George Hill looked good playing in just 23 minutes a game with 8 points,
3 rebounds and 5 assists a game. This team will be one of the best in
the East, and will compete to make it to the finals from the East.
3. Hawks(26-11)
The Hawks have the best defensive front court with Howard and Smoove,
and they will be enough to keep this team as a top 5 team and in
contention to make it to the finals and represent the East, but point
guard and the wings are major concerns. Devin Harris is a good enough
starting point guard, but the wings lack quality starters and depth.
That will be the downfall of this team if they can't correct that
through trading.
2. Heat(23-20)
The Heat had a pedestrian preseason, but don't count on it meaning too
much when the regular season rolls around. LBJ has the ability to carry
this team by him self. Add in Bosh and Wade and this team is still the
best in the East. There is a reason they won the title last year. LBJ is
the BEST PLAYER ON THE PLANET. Enough said.
1. The Oklahoma City Thunder(26-12)
Durant is the best scorer on the planet. He can score from anywhere on
the floor at a high percentage also. Russel Westbrook is a great number 2
option even though most nights he thinks he is number one. Serge Ibaka
brings great defense in the paint and is a force to be reckoned with. If
Al Jefferson can provide a low post scoring threat for this team that
they have lacked in Durants reign, this team will be very tough to beat
and will be much better than the team the Heat faced in the finals last
year. They are the favorites to win the title this year.
So who will win the title? We'll just have to wait and see. Stay tuned for updated power rankings.